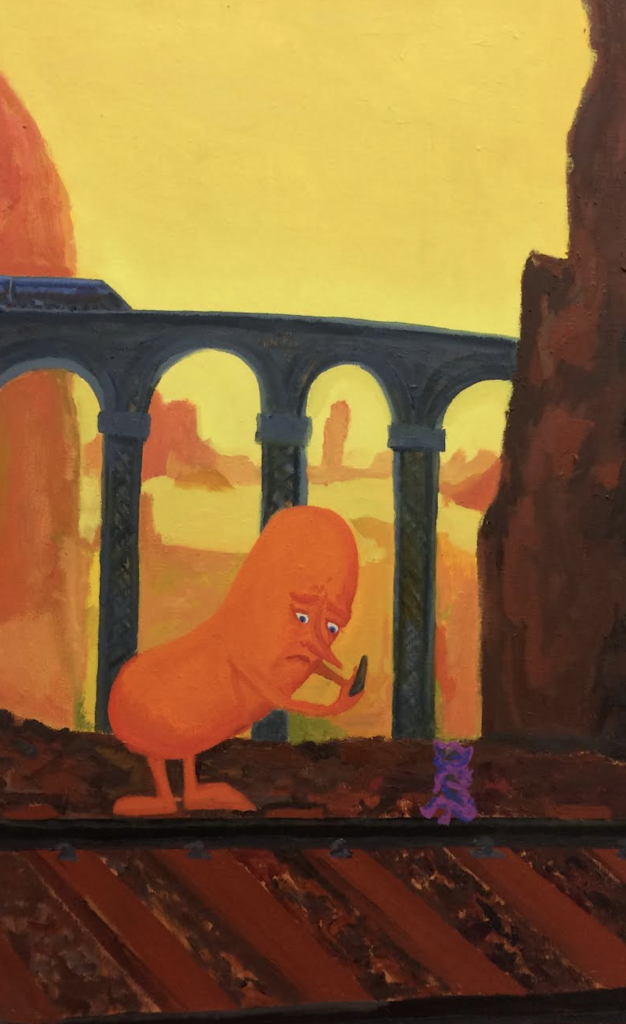 Recognition Is a Form of Agreement
January 4 – February 2
Featuring works by Corey Escoto, Steve Mykietyn, and Carmen Tiffany
Corey Escoto (b. 1983 Amarillo, Texas) has shown nationally and internationally, with solo exhibitions at Regina Rex, NY; Halsey Mckay, East Hampton, NY; Corbett vs Dempsey, Chicago, IL; Taymour Grahne, New York, NY; the Carnegie Museum of Art, Pittsburgh, PA; and the Contemporary Art Museum St. Louis. His work has been included in exhibitions at Smack Mellon, Brooklyn; The ArtHouse at Jones Center, Austin; and international venues including ACC Galerie, Weimar, Germany; Seven Days Brunch, Basel; FRAC Nord-Pas De Calais, Dunkerque, France. He is a recipient of the Gateway Foundation Grant, the Kala Art Institute Residency Program and Fellowship Award, and an Aperture Portfolio Prize finalist. Corey is a graduate of Texas Tech University (BFA 2004), Washington University in St. Louis (MFA 2007), The Skowhegan School of Painting and Sculpture (2016), and currently resides in Queens, NY.
Born in Norwich, CT in 1978, Steven Mykietyn graduated in 2000 with a BFA from Massachusetts College of Art and Design and in 2006 with a MFA from Edinburgh College of Art. Founder of Orgy Park gallery in Brooklyn. Exhibitions include: 'How We Remembered It', Fjord, Philadelphia; Spring/Break Art Show, New York, NY; 'Effortless', Mothership, Woodstock, NY; 'Better Call the Fish Police', Sister Gallery, Brooklyn; db Presents 'Ella Barclay and Steve Mykietyn', MOP Projects, Sydney; 'Have to hand, by my hand, oh handyman' Flood, Dublin; 'Ghostface', Bobby Redd Project Space, Brooklyn 'MegaMix Histories' Bahrain Site Museum, Manama; 'My Brain's a Cliff and My Heart's a Bitter Buffalo' a two-part show at castillo/corales, Paris, and Jonathan Viner, London. He lives and works in Brooklyn, NY.
Carmen Tiffany grew up in Casper, WY. Carmen received her BFA from Minnesota State University, and her MFA from the University of South Florida. Carmen has exhibited in the United States and internationally. Recent exhibits include the MOCA (Miami), Boca Raton Museum of Art, the Art and Culture Center of Hollywood, FL, Fairbanks Gallery in Corvallis, OR and Tropical Contemporary in Eugene, OR. Recent reviews and publications include Videofocus Magazine, Boca Raton Magazine, and the Miami Rail.