LUMP SUM BENEFIT
Friday, April 5, 6-9pm
LUMP, 505 S. Blount St. Raleigh, NC 27601
Free, no ticket required
100% of proceeds go to LUMP

Lump's first fundraising benefit, titled LUMP SUM, will occur Friday, April 5, from 6-9. The benefit includes a silent auction of over 72 original artworks, performances by Crowmeat Bob, Dan Melchior, and Jasmyn Milan. A memory capturing installation by Mollie Earls, and Moon By Moon Apothecary (Chanelle A. Bergeron) will be providing herbal tonics and elixirs. The first issue of the Blount Force Magazine will be released as well! All this while DJ Gallimaufry (Charlie Hearon) helps guide us through the evening's events.

The auction includes other special items up for bid, such as the opportunity to win a private performance by Ginger Wagg.

Seats to an elaborate and performative, upscale dinner by Victor Lytvinenko will be available for purchase. These seats are limited and will go fast.

There will be other pieces, made especially for the benefit, that will be available for take home that evening.

There will also be several one of a kind, items available by raffle through out the evening.

The auction, happening in gallery 2, runs parallel to Amanda Barr's exhibition, Group Hoarder Face Time, that will be on display in gallery 1.

Bidding will remain open through April 27th. Bidders, both near and far, can check in on their bid after April 5th benefit events via email.

Below is the full (current as of 3/19) list of donating artists.

Joshua Abelow
Lauren Adams
David Altmejd
Tedd Anderson
Amanda Barr
Jeff Bell
Chanelle A. Bergeron
Clark Blomquist
Jaclyn Bowie
John Bowman
Calvin Brett
Maria Britton
Conner Calhoun
Mike Calway-Fagen
April Childers
Cammi Climaco
Martha Clippinger
Joy Druy Cox
David Colagiovanni
Jessica Craig-Martin
Critter
Jerstin Crosby
Orvokki Crosby
Mollie Earls
Corey Escoto
Bill Fick
Becky Flanders
Julia Gartrell
Brenda Goldstein
Celia Gray
Ippis Halme
Lincoln Hancock
Harrison Haynes
Harriet Hoover
Janks Archive
George Jenne
Thad Kellstadt
Jessica Langley
David Leggett
Ron Liberti
Victor Lytvinenko
Paul McMahon
Joy Meyer
Reuben Moore
Lydia Moyer
Chris Musina
Steve Mykietyn
Jason Osborne
Jason Polan
Joshua Rickards
Esther Ruiz
Minori Sanchiz-Fung
Rusty Shackleford
Laura Sharpe Wilson
Jamie Steele
Kirsten Stoltmann
Jennifer Sullivan
Megan Sullivan
Bill Thelen
William Paul Thomas
Derek Toomes
Hong-An Truong
Siebren Versteeg
Ginger Wagg
Louis Watts
Amy White
Tyler Wolf
Jason Wright
Aaron Zalonis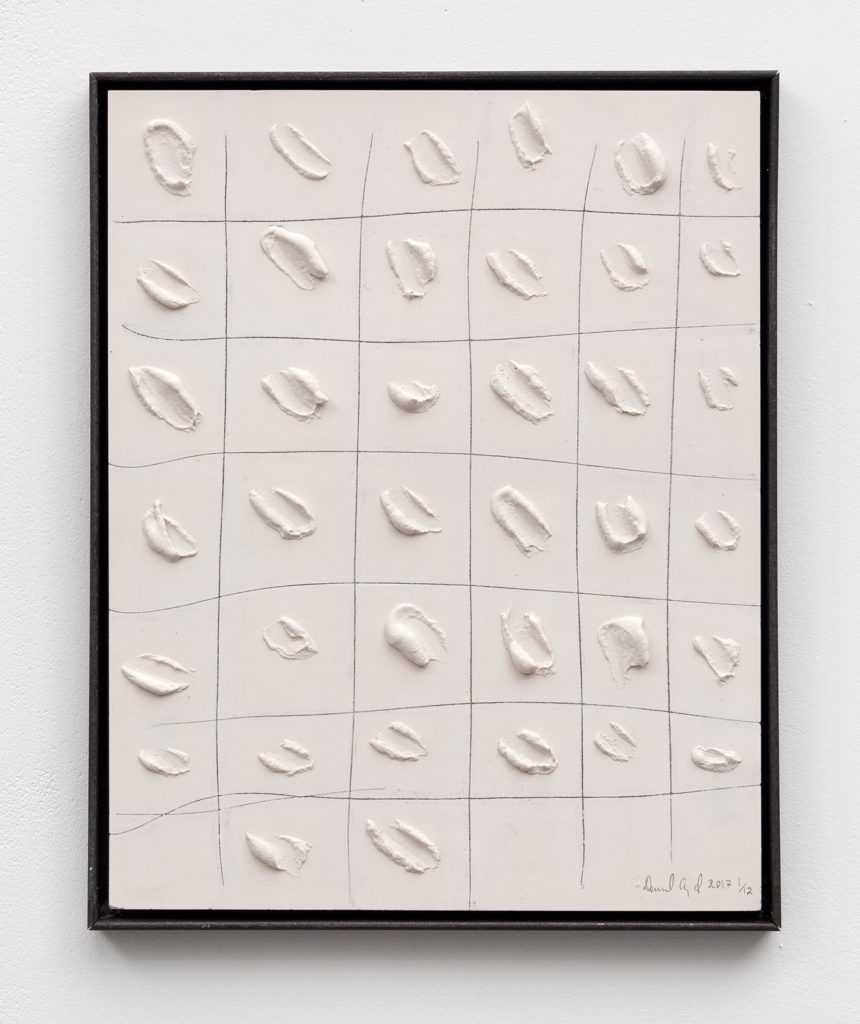 David Altmejd, Palette, 2017.
Aqua-resin, steel, fiberglass, epoxy resin, graphite.
12.5 x 10.25 x 1″
Estimated retail value: $4,500.00
www.davidaltmejd.com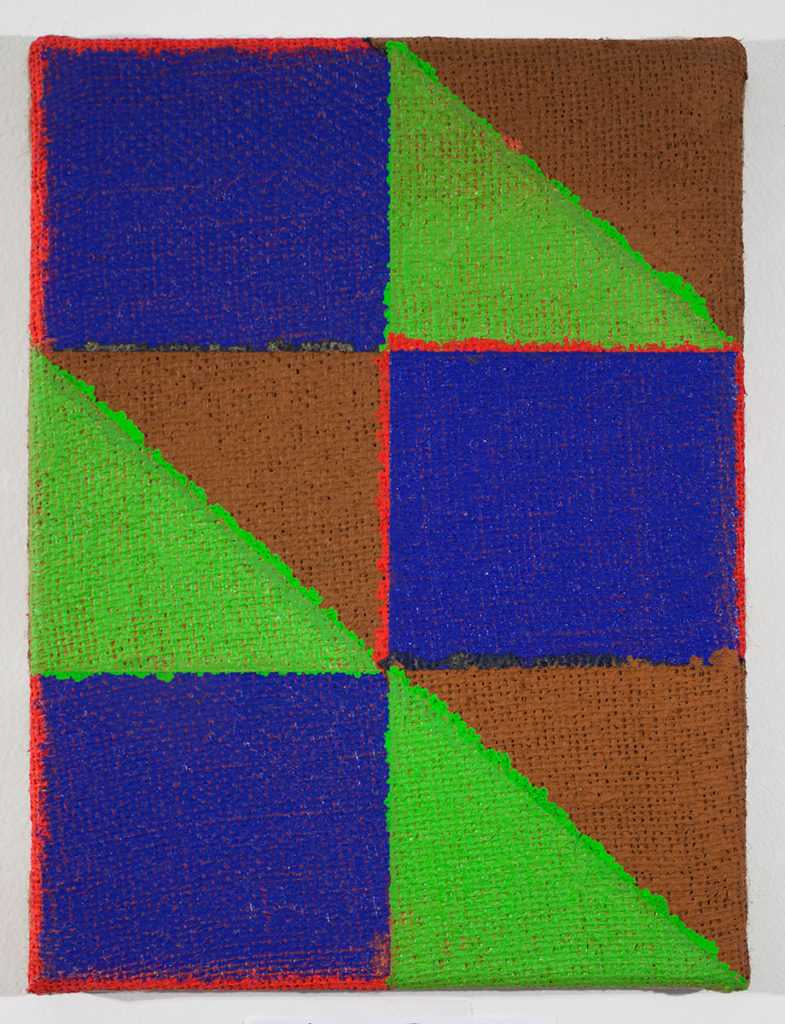 Joshua Abelow, Untitled (Abstraction "FC"), 2014.
Oil on Burlap
12 x 9″
Estimated retail value: $4,000
www.freddygallery.biz